Individual Efforts: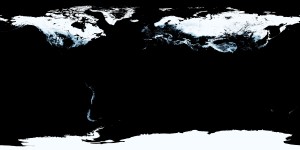 B: I figured out my agent navigation problems and I have them correctly orienting to the user. I found NASA datasets and high resolution images that should be very easy to use as textures and normal maps for the Earth. Started working with video textures, but I can't get them to work yet. Starting to integrate agent animation into the space view of Earth.
L: Found more research and solidified three interaction points for the user. Found visualizations of data (graphs, images) that will eventually be shown to the user at each interaction point.
T: I've been figuring ou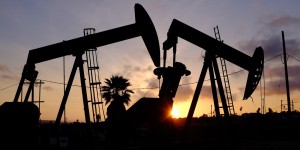 t how to use Unity more effectively, including how to put textures on objects and a teensy bit of agent navigation — just enough to better understand what is going on in our environment. Found a bunch of pictures to elicit emotional responses to each interaction point.
Accomplishments:
A sound foundation of the interaction points for the users

Figured out animation of agents, they move constantly and independent of one another. They will avoid collisions and always orient themselves towards the viewer.

This Thursday March 6, 2014 photo shows the setting sun behind pumpjacks operating at the Inglewood oil fields in the Baldwin Hills area of Los Angeles. The Los Angeles City Council has taken steps to prohibit hydraulic fracturing, or fracking. (AP Photo/Richard Vogel)

Testing the scenes in the CAVE on Thursday

Poster visualization started, have some drafts

Started to compile a selection of images for the change visualizations

Finding article on games and learning, and or scientific communications
Problems:
Navmeshes and navmesh agents don't behave and are confusing.

Video textures are not working, which we planned to use for on Earth visualization.
For next week:
Additional images total 25 for each interaction spot, resolution above 800 px min dimension

Use posters as a way to give context to the other images around users, so mockups that are ready, develop some rhetoric

Combine agents animation scene with animated Earth for space elevator portion

Tinker with Unity

Start working on the interaction system from the Unity end

Final decision on interaction mechanics: point as choices or choices at points selected